Current Litters - Golden Puppies in Michigan
Success!
We'll be having Golden Retriever puppies about April 23, 2018!
We've completed our breeding and now we wait!
If you would like to get on our list for
the Sunshine x Mac upcoming litter, please
I'll send you a puppy questionnaire.
Pedigree of our new litter (due April 23, 2018) is up on the Home page. I'll have photos of Mac up soon.
Photos up (below) of Sunshine's puppies from her July 28, 2015 litter. They were and still are darling puppies!
Brand new puppies - on their way home from the vet's office!

Ten puppies - seven boys and three girls

Sunshine with her Joshua puppies - three days old (Friday, July 31, 2015)

Upside down nursing on a lazy Sunday afternoon (August 2, 2015)
August 5, 2015 - 8 days old ...... yes, they basically just eat and sleep!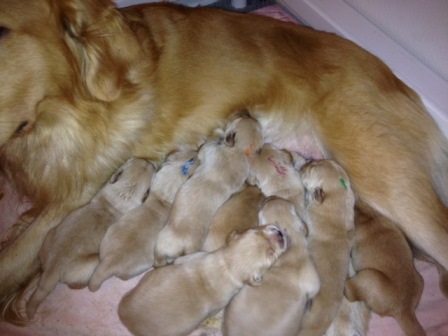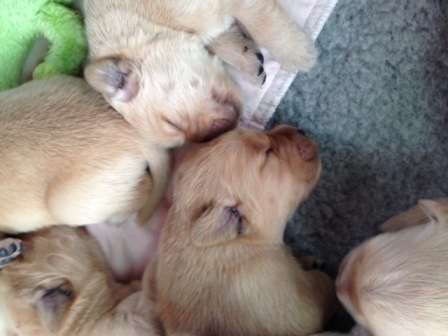 August 8, 2015 - we're still eating a LOT!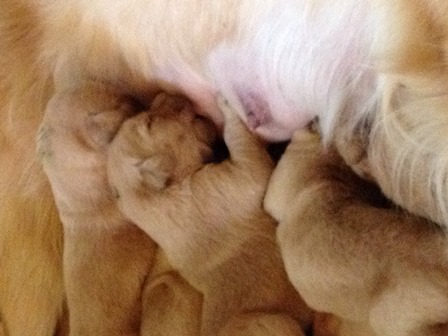 Sleeping puppy on Wednesday, August 12, 2015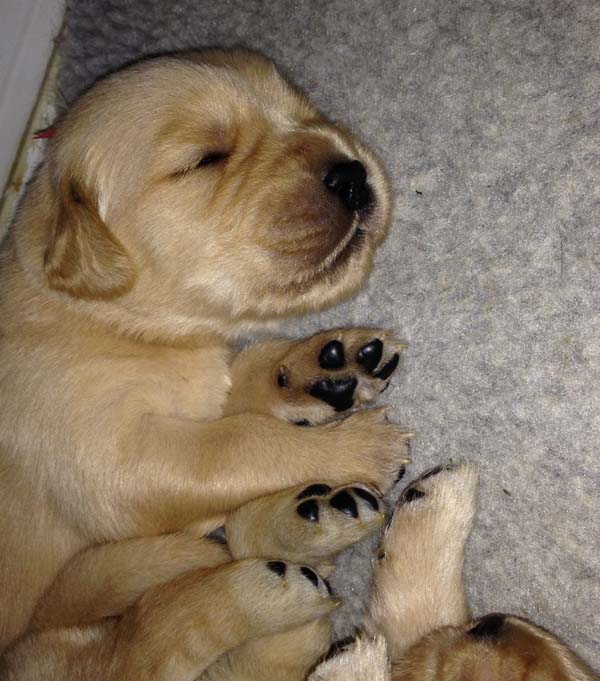 Friday, August 21, 2015 - after having a nice meal!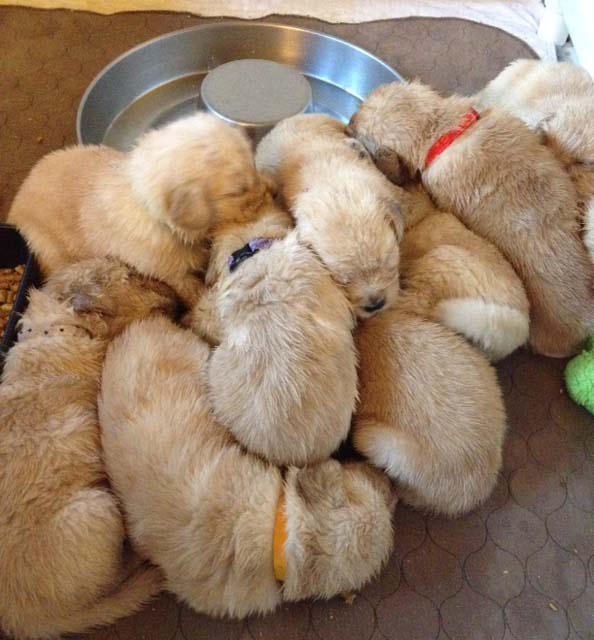 Sunday, August 23, 2015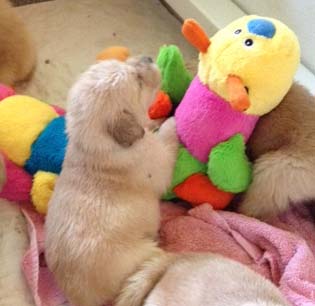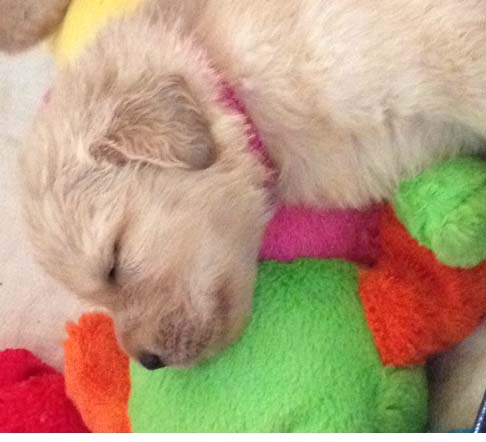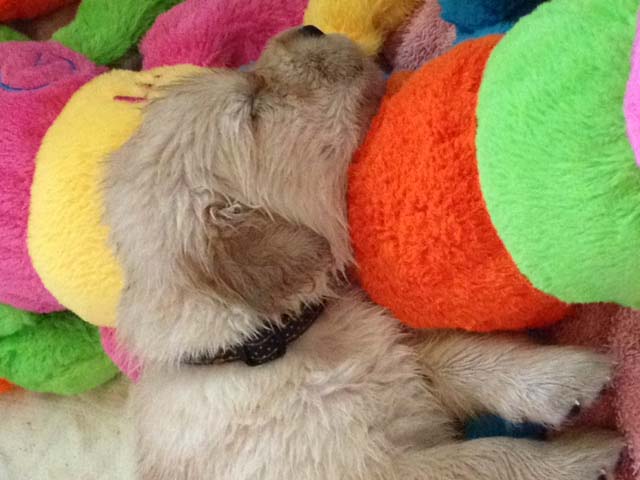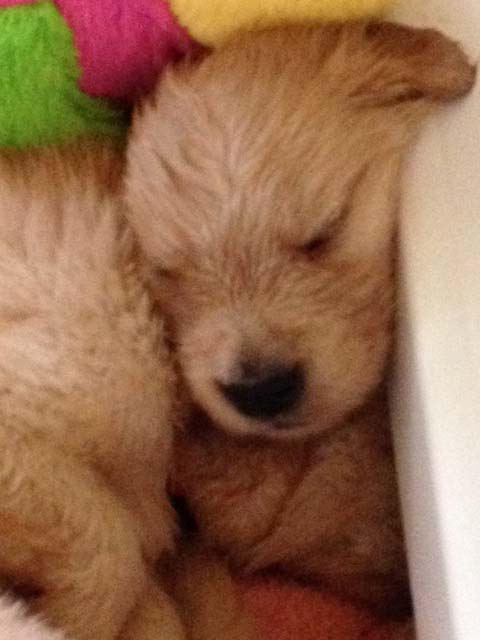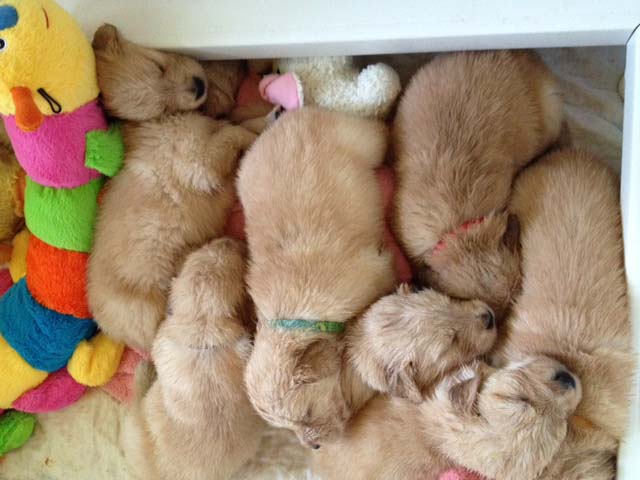 Our trip outside on Monday, August 31, 2015!