Current Litters
Unfortunately, no puppies right now
All of Sunshine's puppies have gone home. All eleven of them! I have left the photos up (below) of Sunshine's puppies from her July 28, 2015 litter. They were and still are darling puppies!
Brand new puppies - on their way home from the vet's office!

Ten boys and three girls

Sunshine with her Joshua puppies - three days old (Friday, July 31, 2015)

Upside down nursing on a lazy Sunday afternoon (August 2, 2015)
August 5, 2015 - 8 days old ...... yes, they basically just eat and sleep!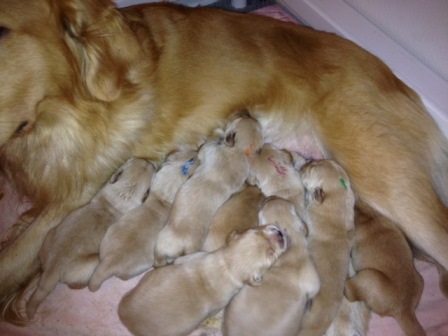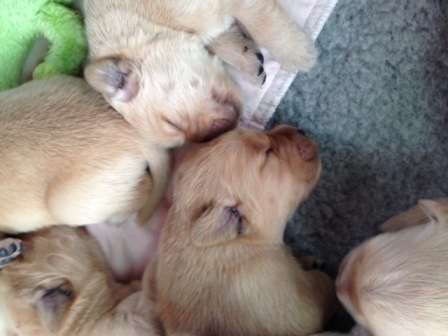 August 8, 2015 - we're still eating a LOT!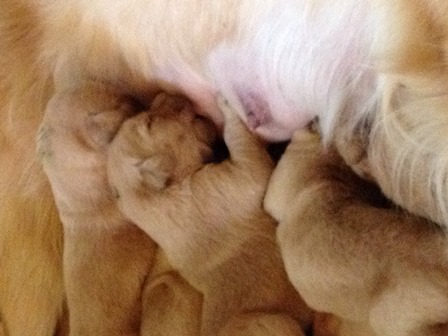 Sleeping puppy on Wednesday, August 12, 2015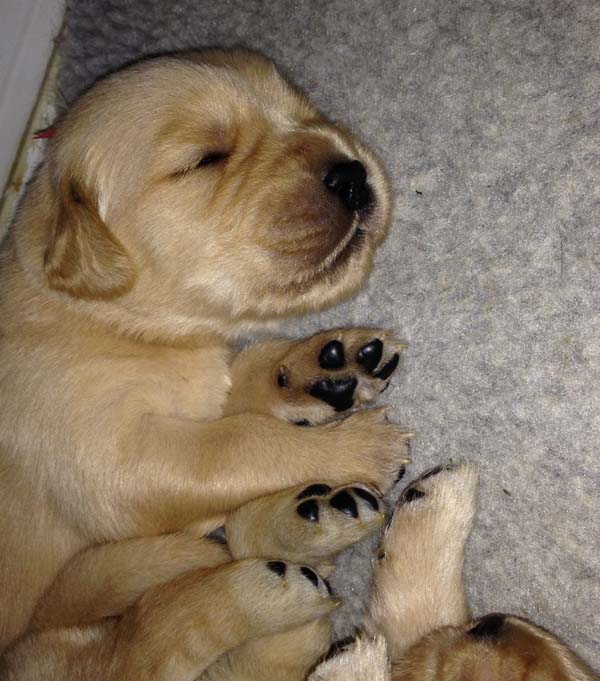 Friday, August 21, 2015 - after having a nice meal!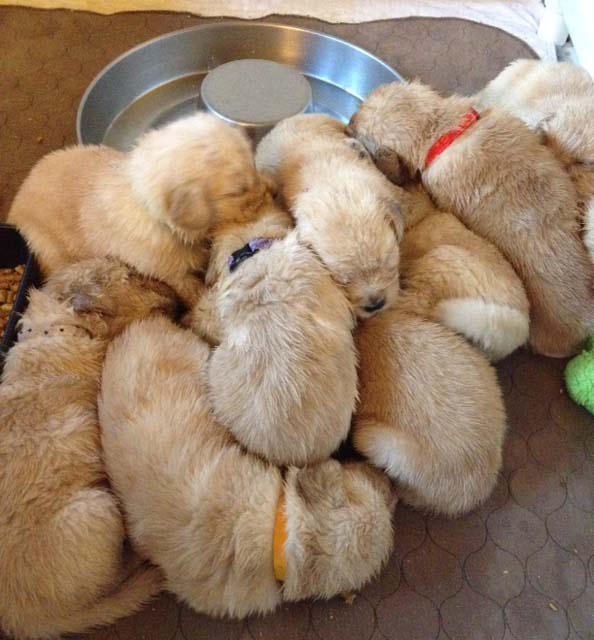 Sunday, August 23, 2015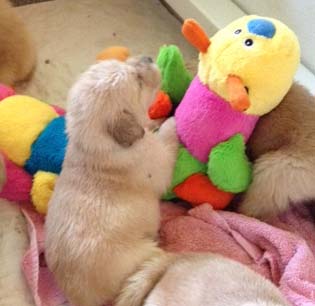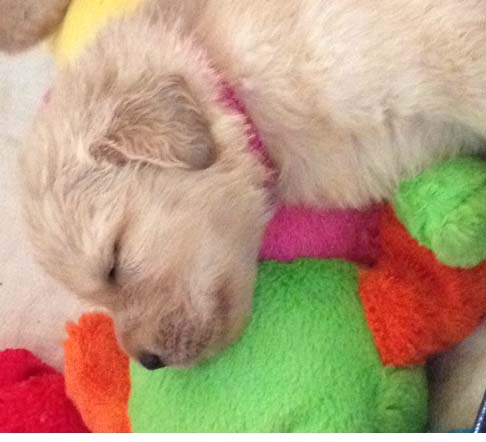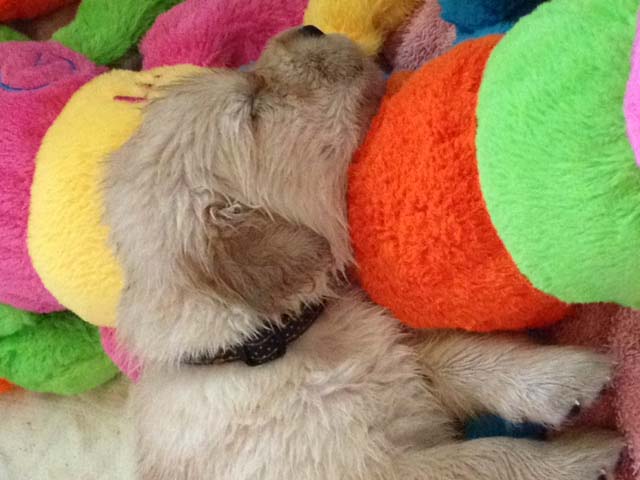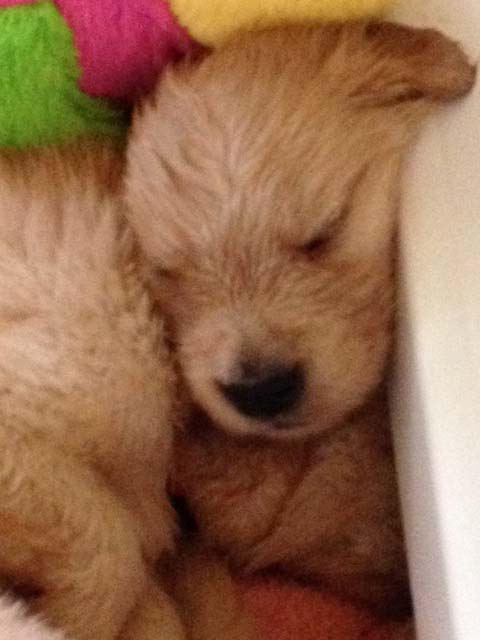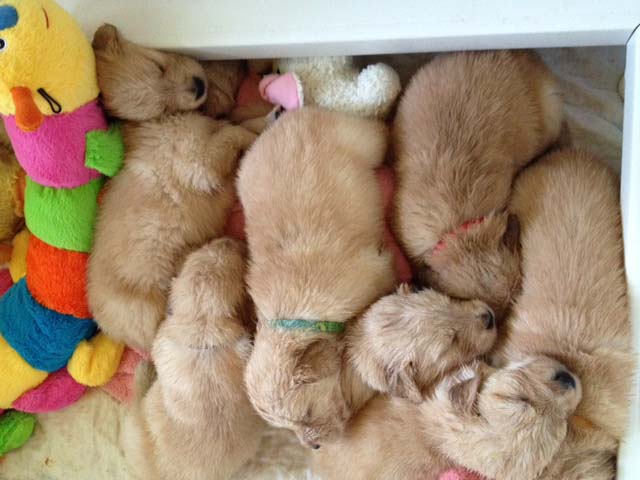 Our trip outside on Monday, August 31, 2015!